"It is important to recognize the importance that policy has for nutritional outcomes"- Olivier Ecker, Senior Research Fellow at IFPRI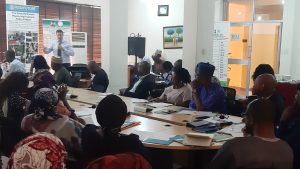 On 19 September 2019, Olivier Ecker, Senior Research Fellow at the International Food Policy Research Institute (IFPRI) presented a research seminar entitled "Food System Transformation, Dietary Change, and the Role of Agricultural Policy in Nigeria" in Abuja.
The audience of the seminar was made up of 36 individuals (13 male, 23 female) representing various ministries, departments and agencies; private sector organizations; and non-governmental organizations working on nutritional issues in Nigeria.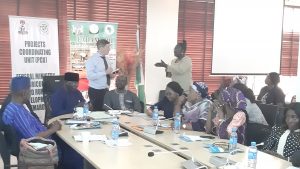 A major point arising from the presentation was that while increasing the knowledge about nutrition encourages healthy food choices, this would have little impact on nutritional outcomes without an accompanying increase in household incomes.
The evidence Dr. Ecker presented was drawn from studies funded by the United States Agency for International Development through the Feed the Future Nigeria Agricultural Policy Project, and are a product of research collaborations between IFPRI and CGIAR's Research Program on Policies, Institution and Market (PIM CGIAR).